Villas
Where time is marked by the rhythm of nature
Lose yourself in the exclusiveness of Baia dei Faraglioni Hotel and choose one of our villas nestled in the natural setting of one of Europe's most beautiful bays.

Faraglioni Villas Mono
This Villas Studio apartment features a double bedroom with a kitchenette. It is located on the second floor and has a large balcony.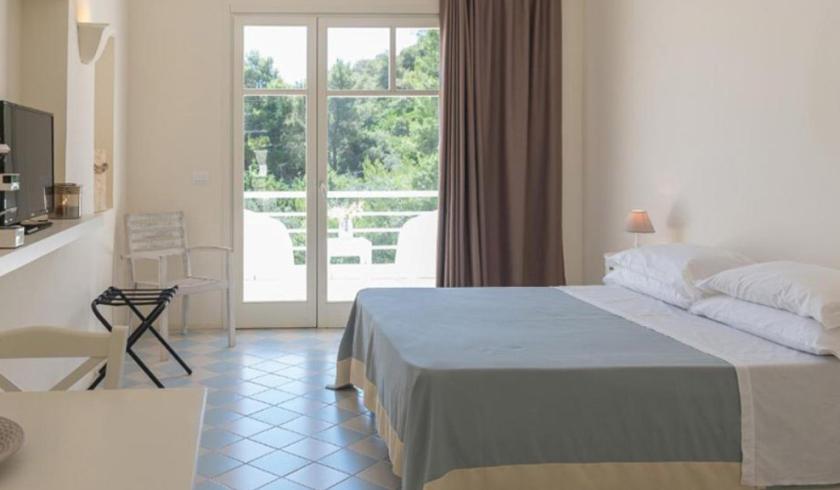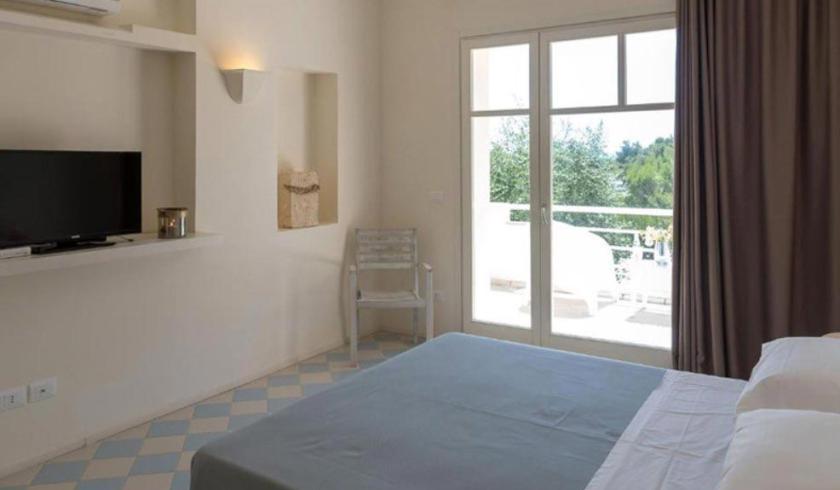 Faraglioni Villas Trilo Garden
The property has 2 three-room Garden Villas. They comprise three rooms, including two bedrooms and a living room with a kitchen. In addition, there is a garden at the entrance of the apartment.

Faraglioni Villas Trilo
The accommodation has 8 three-room Villas. They are composed of three rooms including a double room, a twin room and a large living room with kitchenette. Located on the second floor with a large balcony. They accommodate up to 5 people.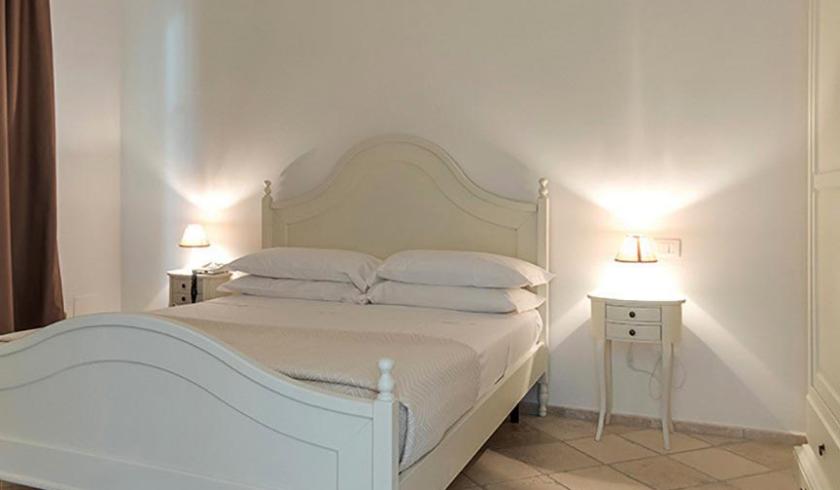 Faraglioni Villas Bilo Relax Pool
The hotel has 6 Relax Pool Villas. The apartments comprise two rooms with a double bedroom, a large living room with a sofa bed and a kitchenette, and a private bathroom. Each apartment has a private hot tub for exclusive use